About Us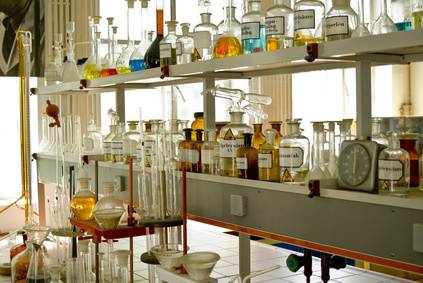 Fivephoton Biochemicals

Fivephoton Biochemicals specializes in the manufacturing and commercialization of convenient to use research tools for the biological, chemical and pharmaceutical research community.
We offer innovative research solutions for the demands of a global market. Our facilities are located within the biomedical research community next to La Jolla
,
California
,

which hosts a wide range of world class academic and industrial research institutions. Fivephoton Biochemicals' specialties include research kits and novel reagents that are exclusively designed, manufactured and marketed by us.



Overview of Fivephoton Biochemicals' Products

The following is a brief list of the products that Fivephoton Biochemicals offers: Immunofluorescence labeling kits, immunoassays, ELISA kits, cell signaling detection kits, transcription factor activation assays, molecular reporters, electrochemical biosensors, protein extraction reagents, DNA isolation kits, transfection reagents, and fluorescent ligands.
In-depth, Easy to Follow Protocol Manuals:

In addition to the manufacturing of the Fivephoton product line, we provide in-depth protocol manuals that enable a novice as well as an experienced research scientist to rapidly master and perform the experimental endeavor.
Collaborative Opportunities

We are always searching for novel research tools and reagents and excel in the arrangement of collaborative opportunities with academic and industrial partners. Please contact us at the corporate email address to inquire about collaborative opportunities.

---
International Orders (Canada, Mexico, South America, Europe and Asia)

Fivephoton Biochemicals accepts orders from most regions, including Canada, Mexico, South America, Europe, Asia, and Middle East. International orders can be made directly from Fivephoton Biochemicals, or through our distributor network. To view our current distributor list, click here.
Contacts:

Telephone: (858) 395.4026 or (800) 462.4507. PDT M-F, 7 AM to 5:30 PM

Fax for purchase orders: 888.694.2610 or 858.345.5291

customersupport@fivephoton.com
salessupport@fivephoton.com
technicalsupport@fivephoton.com
For information on ordering, please view the Ordering, Payments and Shipment Link on the left bar of the website, or click here.

Payments should be made to "Fivephoton Biochemicals-Eton

Pharmatherapeutics."
Physical Address:

4907 Morena Blvd, Suite 1403

San Diego, California 92117

Address for payments:
Fivephoton Biochemicals

P.O. Box 910663
San Diego, CA 92191-0663